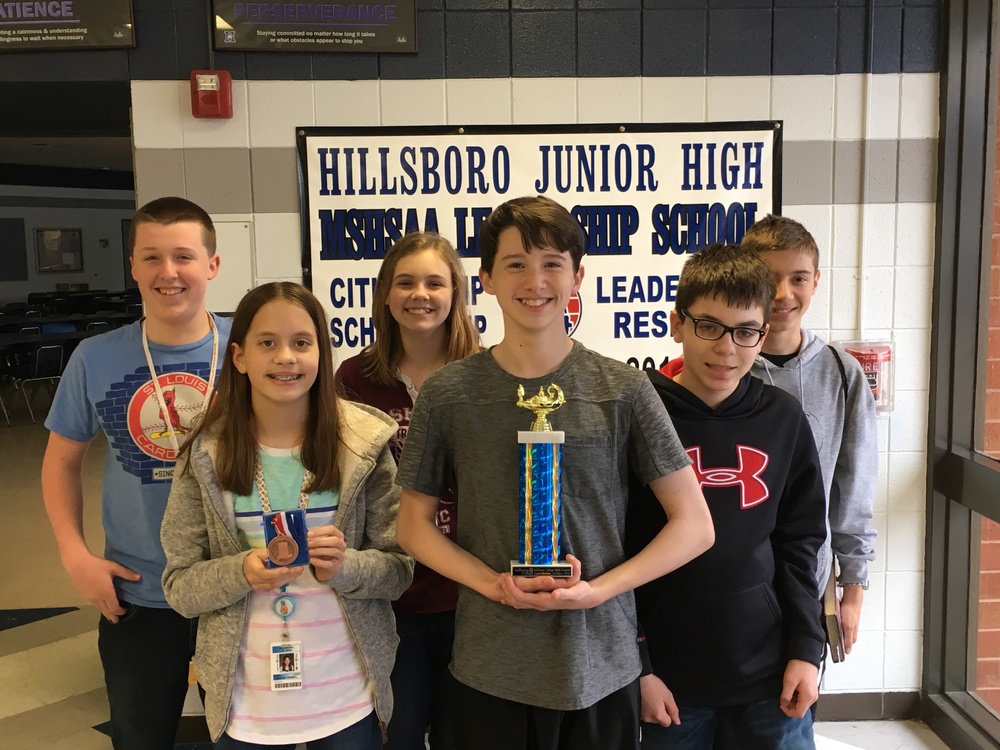 Math Contest
Joe Fehlker
Tuesday, March 20, 2018
Congratulations to our Junior High Math Team which competed at the Jefferson College Math Contest on Monday, March 19th.
The team finished in 3rd overall and 7th grader Sophia Horrell finished in 3rd individually.
Team members (L-R): Jon Cummings, Sophia Horrell, Jenna Brock, Parker Cossey, Ethan Horton & Chase Granda.