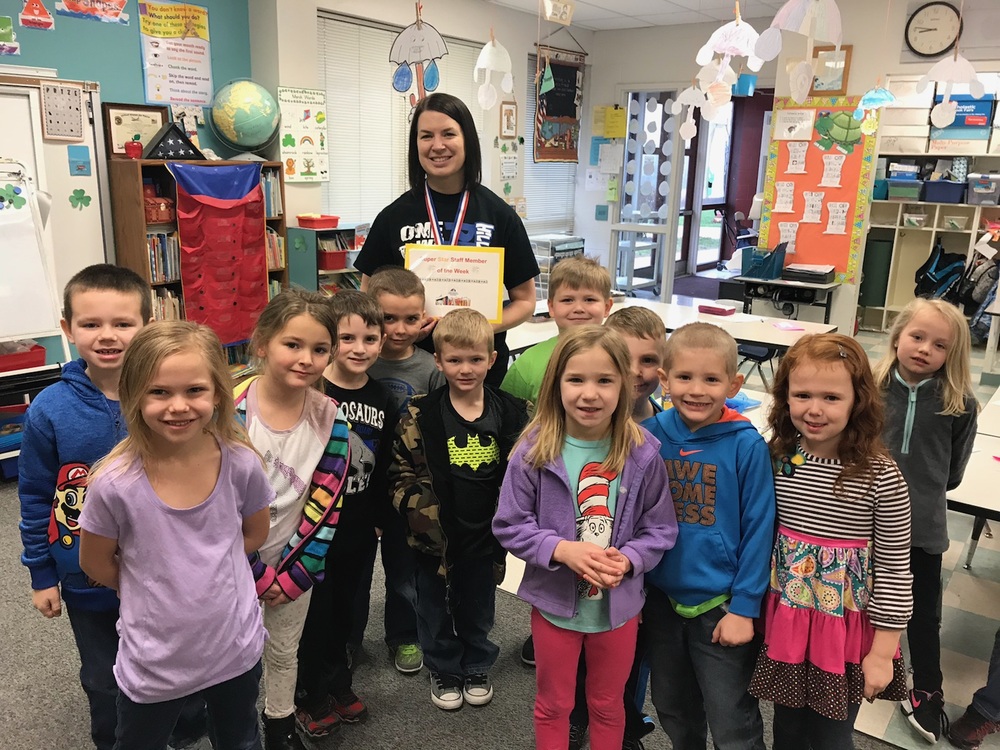 BETH TLAPEK IS THE STAR STAFF MEMBER OF THE WEEK!
Scott Riggs/Kathy Woodham
Friday, March 30, 2018
Beth Tlapek is the Star Staff Member of the Week for March 26th through March 30th! Beth gets the books published for the HPS staff every year, sending out reminders and answering our questions was one reason Beth was nominated! Another reason is Beth always so patient with her students. Congratulations Beth!!
(Photo by Kathy Woodham)