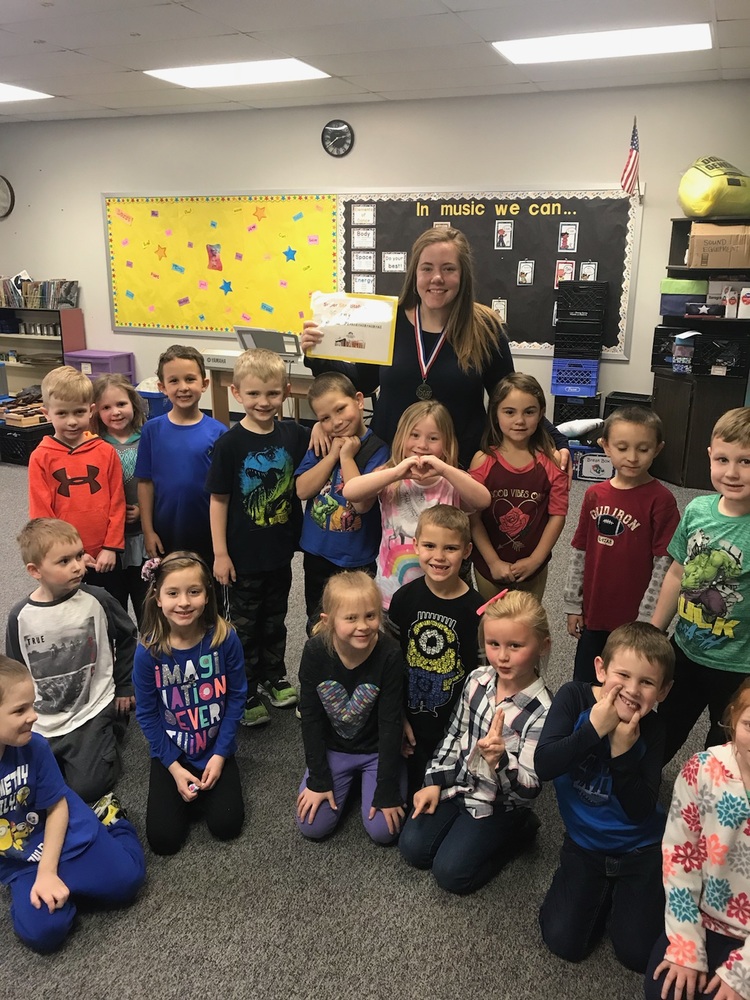 MS. PACK IS THE STAR STAFF MEMBER OF THE WEEK!
Scott Riggs/Kathy Woodham
Wednesday, March 14, 2018
Ashley Pack was nominated as the Star Staff Member for the week of March 12th through March 16th! Ms. Pack teaches Music. She has taught at HPS for five years. "Ms. Pack goes above and beyond to make her lessons exciting and fun," stated some staff members! Congratulations to Ms. Pack! She is pictured with one of her many classes that she works with at HPS.
(Photo by Kathy Woodham)