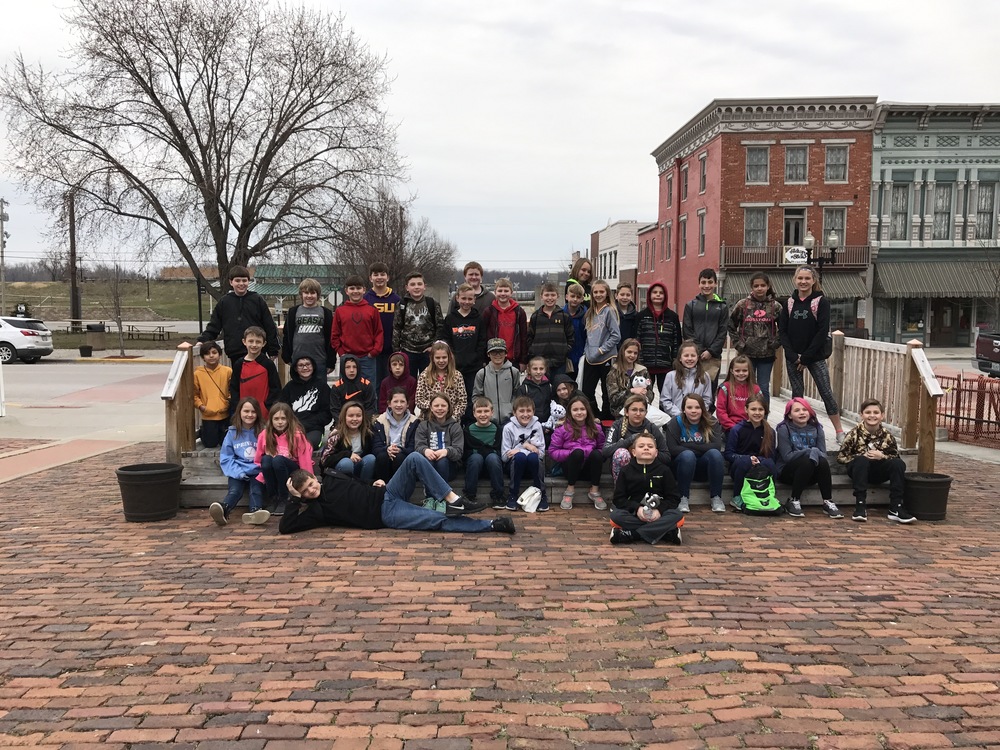 Elementary Hannibal Field Trip 2018
Mrs. Gillam
Wednesday, April 04, 2018
On March 23, 2018 twenty-three students from the Elementary and twenty-one students from the Intermediate attended a special reward field trip to Hannibal, Missouri. In order to be eligible to attend the field trip, students had to read at least four of this year's Mark Twain Nominees (students in grades 4-6) or four of this year's Truman Nominees (students in grades 6).
While in Hannibal, the students visited many educational sites. They took a self-guided tour of the Mark Twain Boyhood Home & Museum Complex where they learned about the friends who inspired the characters in some of Twain's books. They went on a guided tour on the Hannibal Trolley where they were treated to a history of Hannibal. They took a guided tour of the Mark Twain Cave – the oldest show cave in Missouri. Lastly, they visited the Hannibal History Museum where they were able to see many interactive exhibits and view several dioramas depicting different scenes from The Adventures of Tom Sawyer. Although it was cold and windy, everyone had a wonderful time.
The books winning the Mark Twain Award and the Truman Award are chosen by students throughout the state of Missouri who read the minimum number required. Winners will be announced on April 16, 2018.