Awesome Mathletes Take First
Jonelle Frasca
Wednesday, March 20, 2019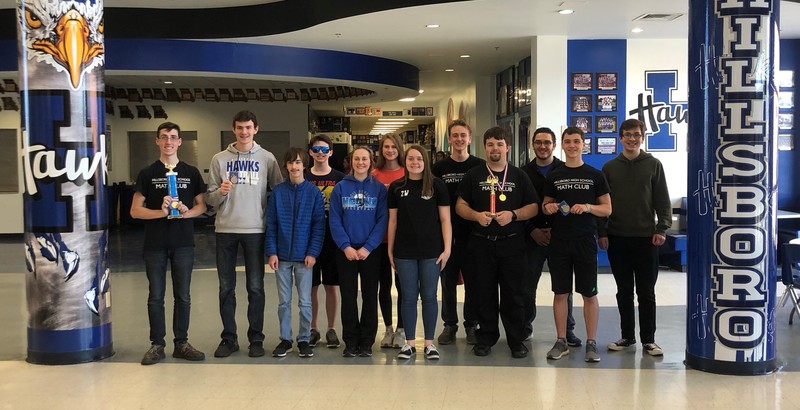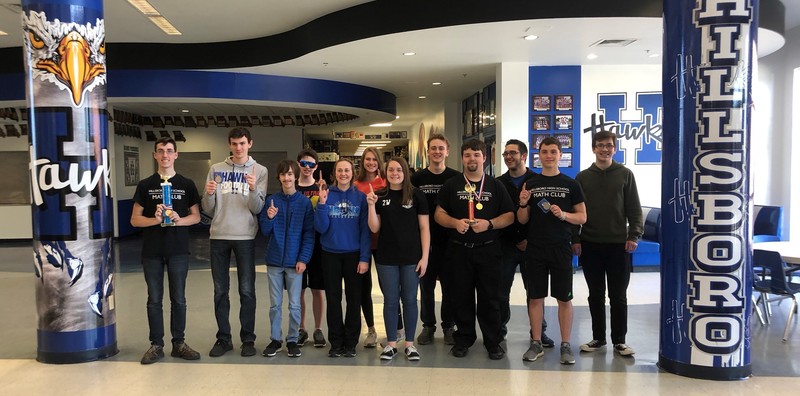 "We came. We saw. We conquered!"
Our Hillsboro High School Mathletes won 1st place in the overall team score for the first time ever in the JeffCo Math Contest! HHS also won 1st place in the overall group problem solving competition!
Listed are the students who received individual awards:
1st place Senior - Brendan Young
1st place Junior - Jacob Mason
2nd place Junior - Michael Wright
2nd place Sophomore - Tristan Jones
Congratulations to all our Awesome Mathletes!