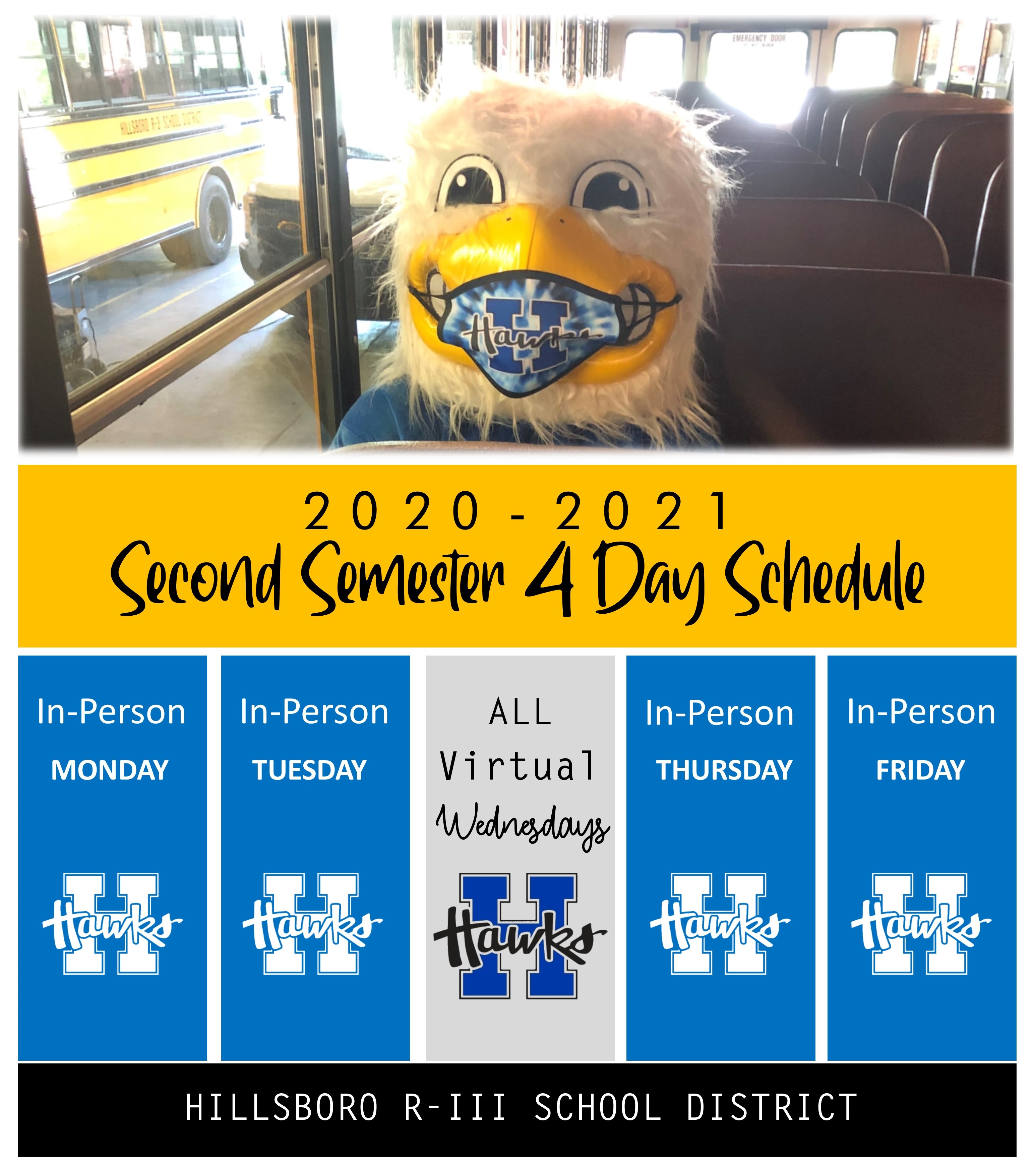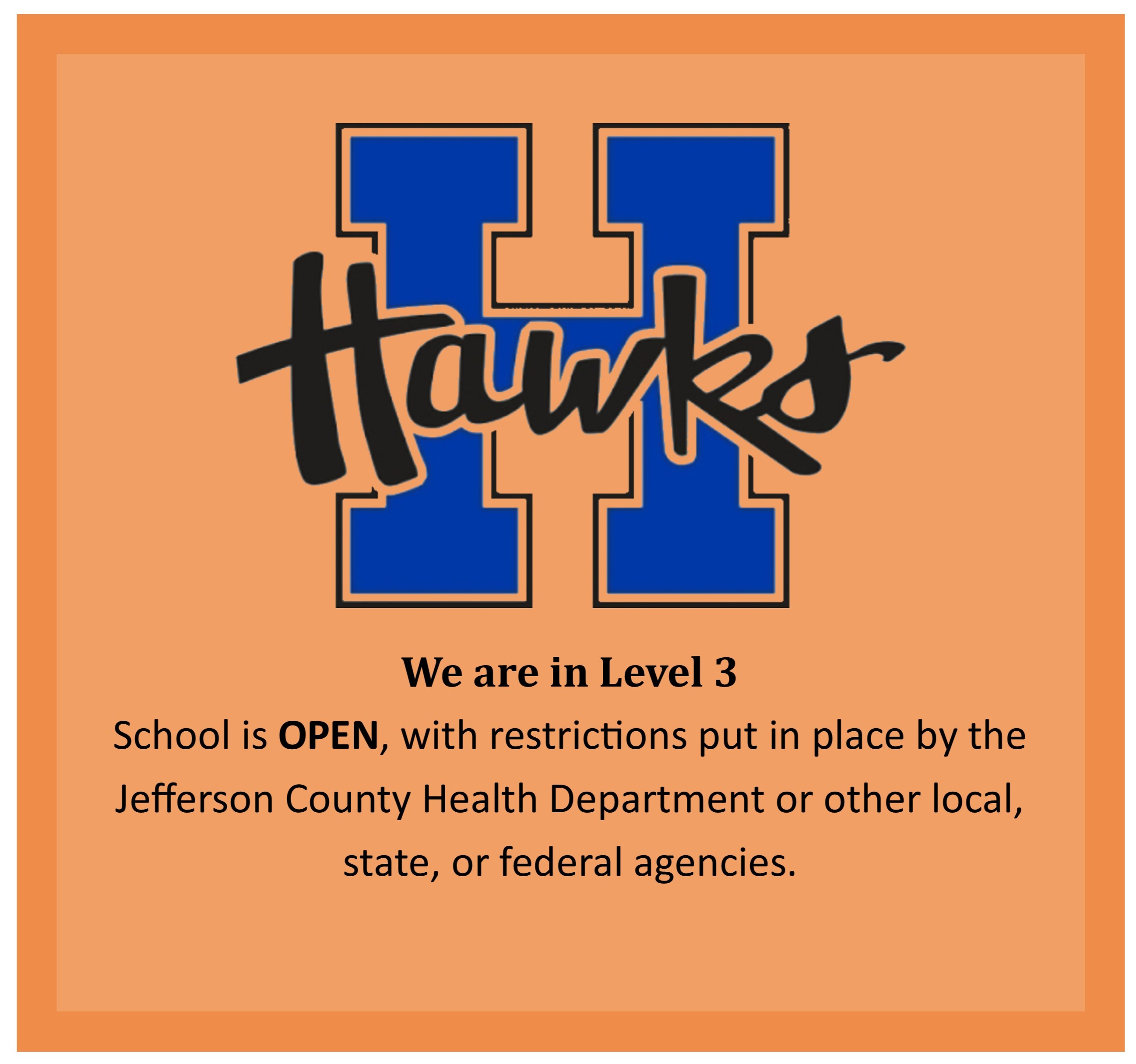 COVID Precautions and Re-Entry Plan
2020-2021 School Year
Four Day In-Person and All-Virtual Options for Second Semester
Re-Entry Plan Approved - November 2020
Beginning Second Semester of the 2020-2021 School Year, Hillsboro R-III offers the choice of Four-Day In-Person Learning school weeks with All Virtual Wednesdays along with the choice for 100% All-Virtual Learning.*
Four Day In-Person Learning: attendance days are Monday, Tuesday, Thursday, and Fridays. Wednesdays will remain a virtual day for all students.
100% All-Virtual Learning: available to newly enrolled students, semester long commitment.
*The Hillsboro School District recognizes that some families are uncomfortable with resuming in-person school. As a result, the district will offer a grade level appropriate, online option. Students in grades K-12 will be enrolled in the Hillsboro Online Education Program. This format allows students to learn online utilizing district curriculum taught by Hillsboro teachers. They will follow current units of study and pacing. Learning will closely mirror the in person version with utilization of the same curriculum, pacing and assessments. Instruction will take place five days per week and students can expect to spend the same amount of time as a student who is learning in person.
New Student Enrollment Link
2020-21 School Calendar
Updated: Second Semester Bus Routes
Chromebooks and Device Insurance
Our District has a 1:1 Chromebook device ratio. Each student is lent a district-owned device. Devices are to be returned prior to the last day of school. Information will be sent home in May 2021.
Insurance is available to newly enrolled students - Insurance cost will be $20 per device, with a family cap of $60. Students may elect to use their own devices if they choose; however, they will be expected to bring their device to and from school on
in-person learning days.
Access and Hotspot / WiFi Information
The district has purchased a limited number of Internet hotspots for students without Internet connectivity. Use of district-provided devices and hotspots are limited for solely educational purposes. If you would like to apply for a hotspot, please fill out an application by clicking this link: https://forms.gle/4Jt252kd5zj6r7G6A

Hotspot pickup is at the District Data Center located at 20 Hawk Drive - Monday through Friday 8 a.m. to 3 p.m. You must have completed the above hotspot on-line application form linked above prior to pick-up. Please bring your driver's license when you pick-up devices.
If you have any questions regarding these options, please contact your student's school building.