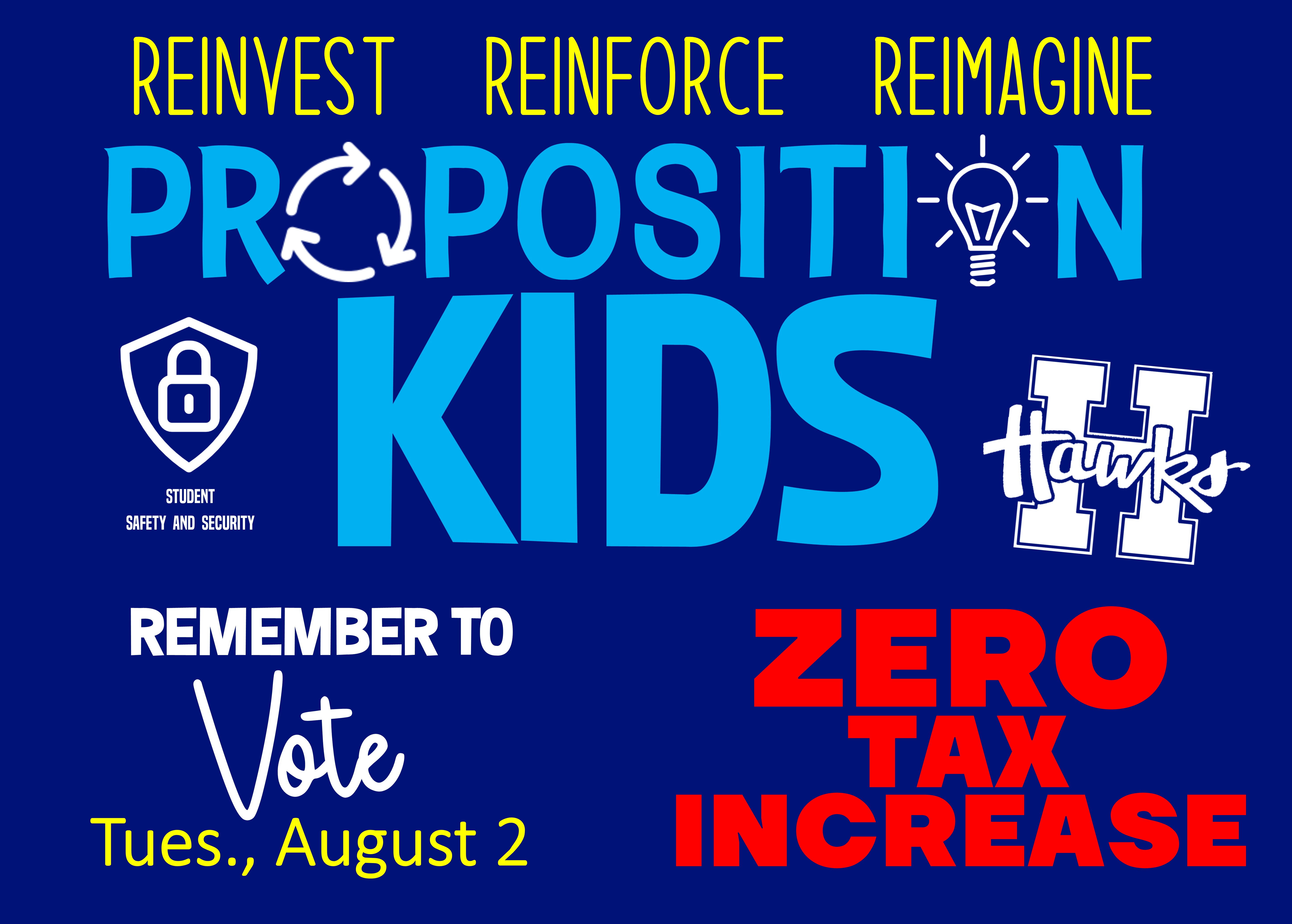 $25 Million Bond Proposition on the August 2 Primary Ballot
The Board approved placing the $25 million Bond Issue on the August 2 Ballot. This is a very important issue for the district, long term. Should Proposition KIDS not pass this August, the overall tax rate would roll back overtime from Debt Service Fund (mortgage). This would force the district to use money from the Operating Fund (student and teacher money) for repairs and things normally paid for with the Debt Service Fund. Furthermore, to correct this, any future tax measure would then be a tax increase issue.
What is it?
The district is looking to refinance it's debt and "cash out" $25 million for the purpose of capital expenditures.
In short, it is what homeowners do when they use the equity in their home and refinance their mortgage for the purpose of redoing a kitchen, sunroom, roof, or some other project.
Their would be no increase in the overall tax rate. The debt would be extended approximately 8 years.
If you would like to assist in communicating information out to a community, we invite you to our next meeting on July 20, 2022 at 9:00 am in the Board Room at the Learning Center.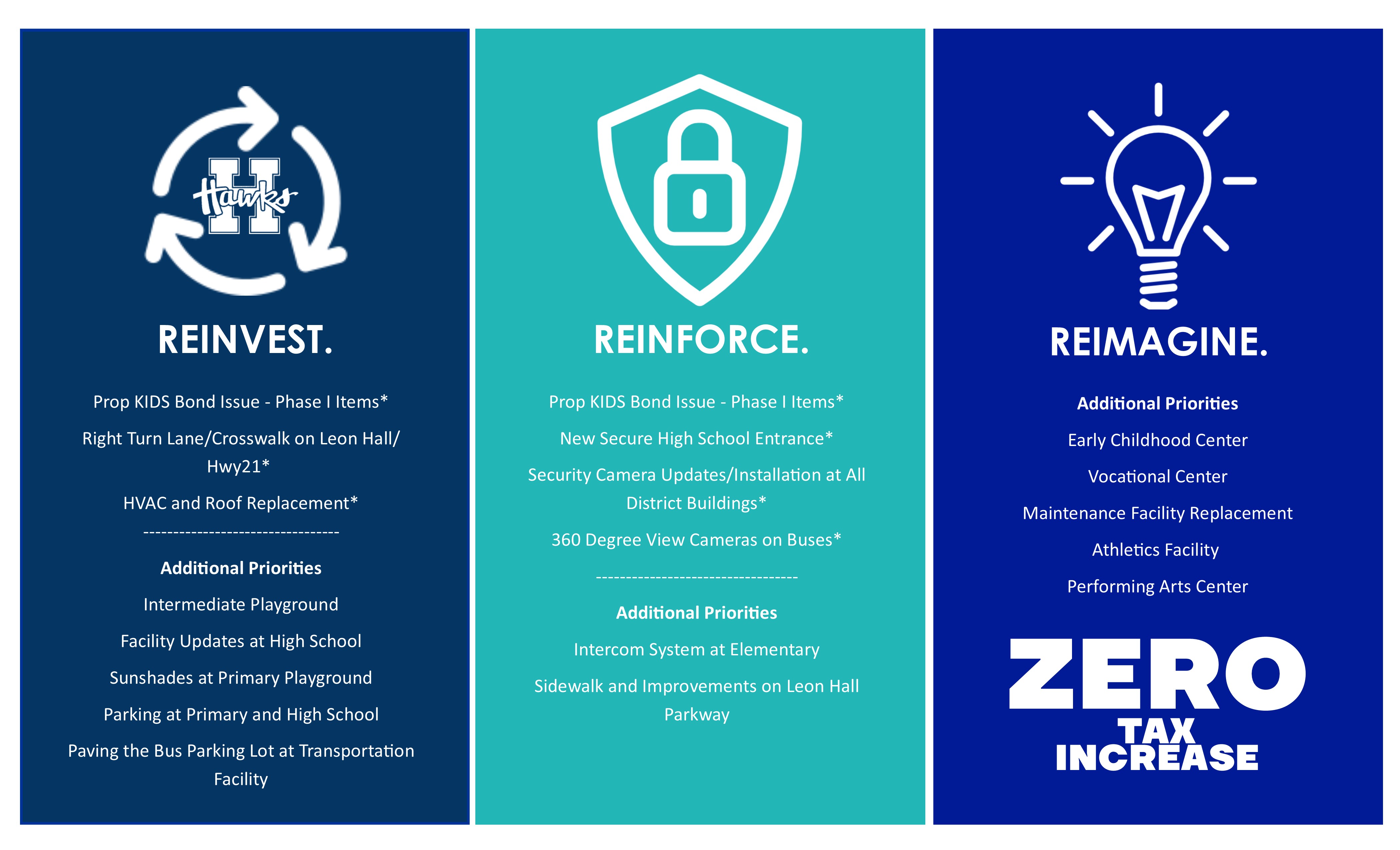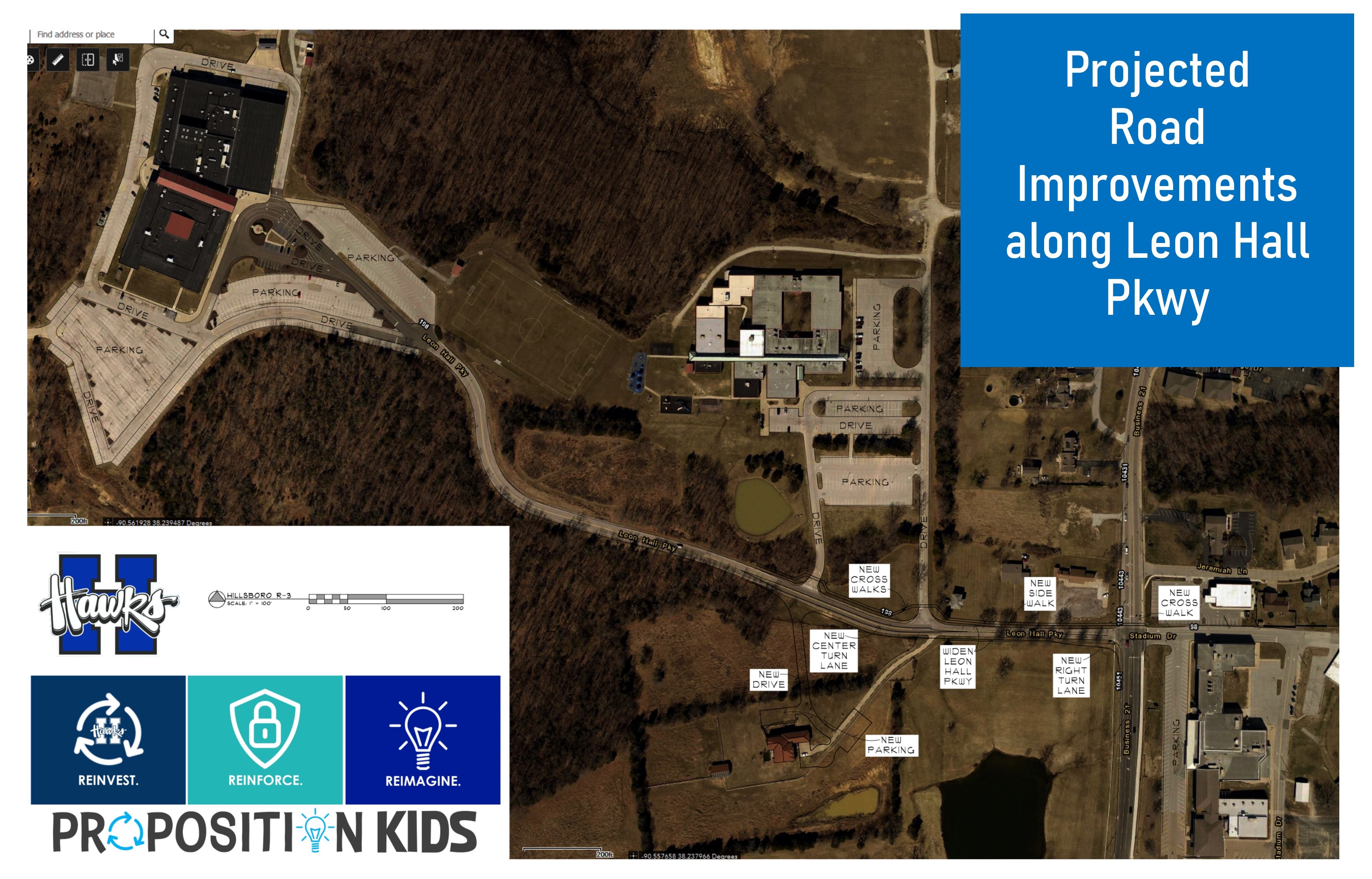 Proposition KIDS- Focus Items Identified
A survey was sent out to employees, parents, and the community to gather input on what they would support and what was viewed as an immediate priority. The results were consistent amongst all groups. Safety and Security and addressing HVAC and Roof issues were the viewed as the most important items.
All of the items that were put forth in the survey are viewed as items that we will be addressing in the immediate and the future. However, we need to have a starting point. We are going to work to get as far thru the list as possible, but do not know what each item will cost. In addition, there may be other ways to accomplish these priorities by repurposing current facilities.
The items that the Board approved us to inform the public as focus areas with the bond funds are:

1st Phase Items to be completed with $25 Million: (assumes all items would not exceed $25 million)
1. New Secure Entrance to the High School - (Other HS facility issues would presumably would be included)
2. Replacement and Upgrading Security Cameras District Wide
3. Right-Turn Lane and Crosswalk on 21 at Leon Hall Parkway (Sidewalk and Improvements on Leon Hall Parkway)
4. 360 degree view cameras on buses
5. HVAC and Roof Replacement
2nd Phase Items: (items will be addressed based on remaining funds after 1st Phase- the order will be based on amount remaining and costs)
· Early Childhood
· Intercom System at Elementary
· Vocational Center at the Farm
· New Intermediate Playground
· Sunshades on Primary Playground
· Maintenance Building Replacement
· Athletics Facility -
· Performing Arts Center
· Turf Fields
· Paved Bus Parking